Business EV charging station installation
Installation of charging stations for companies
Are you looking to install EV charging stations in your business?
We are the leading electric vehicle charging station installer. Our team of experts will help you find the best solution for your needs and budget. Whether it's a single charger or an entire network. We can also provide ongoing maintenance services if needed. And we offer free consultations!
You can count on us for excellent customer service. We offer a quick installation and reliable equipments that's easy to use. With Borne de recharge Pro, we make it simple for you to go green! Let us show you how much of a difference we can make in your life today by calling (514) 500-8440 now!
Our team is composed of experts in the field. They will help you install or upgrade your EV station ecosystem in your business.
We are big on experience. Our company will do everything possible to make sure that you are happy with our service. With have over 20 years of customer servicing experience. We know what it takes to find the perfect solution for your specific needs. So, give us a call today!
Electrical vehicles are becoming more popular. Hence, the demand for charging stations in business is growing.
But there are many things to take into consideration when choosing EV chargers. There are so many kinds of chargers out in the world today. It can be hard to know which ones will work best for you.
We offer our expertise to help you select the right charger for your business. We can also provide ongoing maintenance services if needed.
Let Borne de recharge Pro take care of all your business's electric car charging needs. Call us now!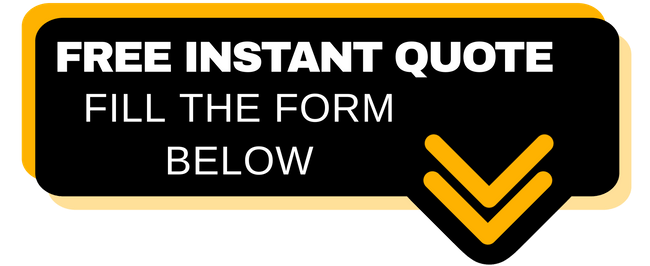 Business EV charging stations subventions
Are you a business, municipality or organization? Are you considering the installation of charging stations for your corporate vehicles? You may be eligible to participate in Roulez Vert program. The goal is that these will help reduce air pollution. And support clean electricity generation by reducing dependence on fossil fuels!
Roulez Vert is a program that can help your business. You can install electric car charging stations in your parking lot if you want to. The support from the government could make your company much more eco-friendly. Not only do you help out those who need electric cars but also earn some greenbacks in return!
This program changes from times to times. Do not hesitate to visit the government website for the latest information.
Subventions are based on how many connectors there are on a charging station. Only the stations elligible can receive government grants.
In any case, the installation must be done by a certified professional electrician.
What about municipal facilities?
Are you representing a city, town or county municipalities? The same subvention apply if you install charging stations at your facilities! The support is given to help increase the number of chargers available in the province.
Advantages of business EV charging stations
Attract customers
By installing charging stations, you can attract new customers to your establishment. You can also offer a service that will be beneficial to current clients. Plus, with an EV station in your parking lot, it will help increase customer traffic!
Promote your green initiative
A charging station in your business will help promote a green initiative. You can make a difference now by going green! Investing in EV stations will help fight against pollution and global warming.
Put your business on the map
By installing a charging station, you will put your business on the map. This is an excellent marketing tool. It will increase awareness about your services and attract new customers. The more EV chargers you install, the more exposure your business will get.
Offer something your competitors aren't offering
Invest in EV charging stations and put yourself a step above your competition! Offer something your clients can't get anywhere else. Install an electric vehicle charger. You can help make the switch to EVs easier for them!
Retain customers and employees
By installing EV charging stations, you'll be retaining customers and employees. It will also show your current clients how committed you are to going green!
Reduce you gas costs
By installing electric car charging stations in your business, you can save money on gas. You will also lower your carbon footprint, which is a bonus!
How to choose your business EV charging station?
Choosing the right EV charger for your business can be quite complicated. There are different types of charging stations on the market. Some take longer to charge your car than others. So make sure you get one that will work best for you!
It is important to get one that will meet all your business's needs. While also being affordable at the same time!
Here are some key factors you should keep in mind when you're shopping around for a new EV charger:
Power: Make sure it has enough power to meet your needs and the needs of all your EV drivers. Chargers with a high-power output will make charging faster for you and your clients. You can also consider getting multiple chargers for this purpose if necessary.
Number of connectors: How many connectors do you need? If your business has a fleet of electric cars then you might need more charging stations. Make sure it can meet all your needs!
Compatibilité réseau : Peut-elle fonctionner avec vos réseaux ? Network compatibility: Can it work with your networks? Some charging stations are compatible with different types of networks (Combo, CHAdeMO, etc.). Others are only compatible with one specific network. It's important to get an EV charger that is compatible with your current networks!
It can seem daunting. But buying the right business EV charging station doesn't have to be complicated. Get professional help and you should be able to choose the best one for your needs. Borne de recharge Pro experts will be more than happy to help you navigate through that.
What to expect from us?
At Borne de recharge Pro, we have years of experience working with corporate clients. We'll be able to help you navigate through all the available options. You will have our professional opinion.
And don't forget! We offer a free estimate for your project. You can contact us at (514) 500-8440 or visit our website today!
As a licensed service provider, we will do the entire process for you. You don't have to worry about anything. Our team is here and always ready with their knowledge on different technologies! We'll guide your organization through the selection process. We will find an efficient solution that can meet all of its needs.
Our experts can offer you professional advice. They will give you free estimates and install the EV charging station. We'll make sure everything is up to the national standard. We can also help you apply for the government incentives.
Why trusting us?
We are a certified electrician company. We specialize in the installation of EV charging stations. For businesses as well as municipal companies. We are a reliable and local service provider in the greater Montreal region. We have the skills, knowledge and experience to help you with your project in a timely manner.
Are you new to this industry? You can trust us. We are one of the most qualified electricians working with EV charging stations. Our technicians will guide your organization. Starting by selecting an efficient solution that can meet all of your needs.
We will also take the time to explain how it works and what to expect during the process.
Our clients come back to us because they know that we always deliver on our promises. Our team of professionals knows how to install an EV charging station safely and quickly. Get in touch with us today for more information!
FAQ