Borne de recharge Pro
For a world without limits.
EV Charging stations installation
Borne de recharge Pro is an example of how companies are stepping up to the plate in the electric car world. The company have installed hundreds of charging stations across Quebec.
Borne de recharge Pro was founded not long after the first Tesla S cars were publicly released. The idea arose before that, as they witnessed the benefits of electric cars firsthand. The founders had early electric cars adopters among their friends and family. These early adopters were facing some limitations. They could only charge their cars using the standard 110 volt outlets at home. This limited hem to a 12-hour charging period, and they had to be mindful of this for longer journeys.
The first generation of electric car owners soon realized one thing. Home chargers would not cut it. They needed a way to charge their car in a reasonable amount of time. This led to the birth of Borne de recharge Pro. Who started installing charging stations across Quebec.
Today, Borne de recharge Pro has more than 500 installed charging stations. We are constantly working at expanding our impact. We are continuing to help the adoption of electric vehicles in Canada. Our company is completely self funded and still owned by the original founders. We are proud to say that our company started with an idea and a dream. We have grown along the way, but have never lost sight of who we are or what we wanted to achieve.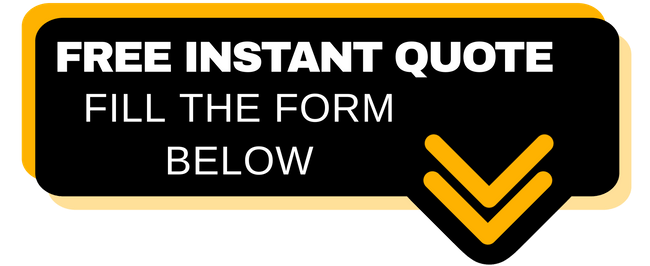 Our mission
Our mission is to support the adoption of electric vehicles across Canada. We strongly believe that electricity is the future for transportation. Therefor, our mission is to install reliable charging stations. For all types of electric vehicles.
We want to make owning an electric vehicle as simple enough. So that people can use them as an everyday means of transport.

Borne de recharge Pro is not simply a company that installs chargers. It's our passion. It's what drives us to make this world better for future generations. And with the right amount of support from people like you, anything is possible.
Our values
We believe that our values are what makes us different than other companies in the industry. We consider them the foundation of our company.

Empowerment
We empower our employees by trusting in them and developing their skills. This allows us to get their best at all time, which makes for better work environment.

Collaboration
To us collaboration is sharing knowledge, experience and ideas with one another. This partnership will create even better outcomes. For us it's about sharing, trading and giving freely.
Equality
We are committed to offer the same service to every customer. Without discrimination or judgment of any kind. Everyone is welcome at Borne de recharge Pro!

Transparency
Our goal is to remain transparent with our customers. Whether this be through helpful communication or by being open about the work we do. You will not be faced with unanswered questions or hidden fees.
Excellence
We are committed to offer our services with excellence. Which means it all needs to be done properly the first time around. By doing this we create a positive reputation that lasts long into the future.
Community
We are rooted in our communities, where we live and work. As a company, contributing to local causes is one of the ways we contribute back to the community. The awesome people of our community helped us grow into what we are today.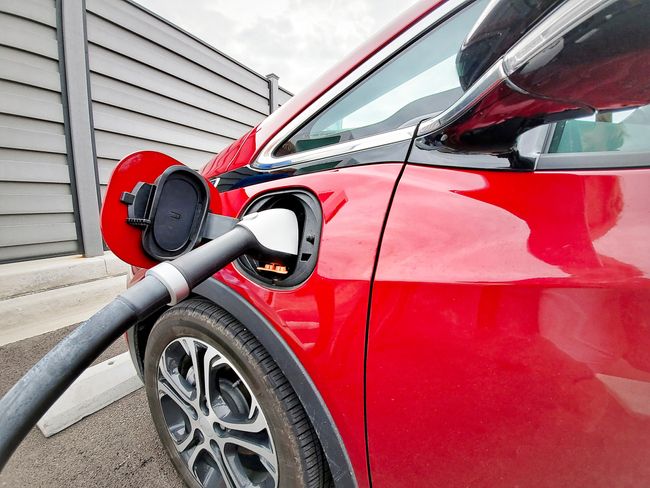 Our Vision for the future of electric vehicles
We believe that electric cars are an important step towards a cleaner future. It not only helps us combat climate change, but also reduces our dependence on oil.
Electric vehicles are the answer to today's transportation needs. We want to be part of your journey toward an electric car. We do this by offering reliable and simple charging stations. They will make your daily commute easier than ever before. While helping reduce greenhouse gas emissions in Canada.
Our goal is to become the main installer of charging stations across Canada. We will do this by as we already said, empowering our employees and customers! You can buy charging stations from us with confidence. Know that we stand behind all of our products.
Residential EV charging station
We offer a complete package! From design to installation and energy consulting. We will help you choose the best station for your needs. Whether it is a Level 2 charger or a solar carport, we have you covered from A to Z!
Commercial EV charging station
Are you a business owner who wants to power up your customers' cars? Or perhaps a hotel that doesn't have enough parking for all of its customers? We can help! We offer both Level 2 and fast charging solutions.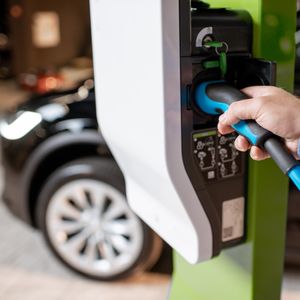 Multi-residential EV charging station
Do you own or live in a multi-residential building? Then we have the solution for you! We can install our charging stations in your parking lot to power up all the electric car drivers!
EV charging station for companies
Yes, we offer services to companies too! We can help you power up the fleet of electric cars you are transitioning to. We can also design and install a charging station for your office parking lot.
Charging station consulting
Not sure what the best option is for you? No problem! We can help you decide which electric car charging station is right for you! Our goal is to offer our customers with the best tools to make the right choice for them!
Community charging station
We are working with local communities who want to provide free or low cost charging stations. Electric vehicles are not only better for the environment. But they also offer great benefits to many Canadians.
Why trusting us ?
We were founded by a group of individuals who believe in the power of sharing and caring. We don't just install charging stations, we create a sense of community around them.
At Borne de recharge Pro you will not be met with hidden fees or any kind of exploitation. We offer clear and honest pricing. Our only aim is to create a positive reputation built on trust and integrity.
We have a commitment to excellence, which is why we can guarantee all our services.
Our clients come first! Your needs and expectations are the centre of our universe. We treat everyone as a long term partner. Accompanying them in their journey toward a clean transportation future. You can trust us to always work in YOUR best interest. Whether it's a residential charging station, a commercial or one for your company.
All of our electricians are certified. They are licensed by the most recognized certifying bodies in the country. We carefully select our team members to make sure they share our values of trust and integrity.
What is next for Borne de recharge Pro ?
We are continuously looking for new ways to improve ourselves and reach more people. At the moment, we are working on partnerships with other companies. These collaborations will bring new opportunities to our clients.
Our company is in constant growth and innovation is in our DNA. We are always learning new things. Looking for next generation solutions for your charging needs keeps us up at night.
For more information, visit us! You can call or email us at any time to get a quote on an installation or consultation.